Vacuum Pump and System Service
Wintek designs its vacuum systems to operate relatively maintenance-free for 10+ years. Additionally, Wintek can provide engineering and troubleshooting services to ensure your process vacuum systems run at desired performance levels. Wintek also provides the highest level of commitment to all vacuum pump systems and parts.
Typical Services Provided are the following:
Vacuum System Performance Improvement
Vacuum Pump Rebuild

Rotary Piston Vacuum Pumps

Oil-sealed Vacuum Pump Oil and Filter Changes
Vacuum System Troubleshooting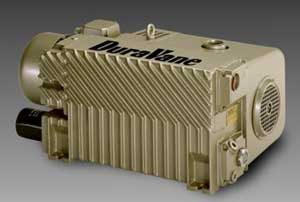 Wintek's experts aim to maximize the life span and operability of Wintek-supplied process vacuum systems by providing consulting services, troubleshooting, installation advice and alternative process options in order to reduce the cost of ownership to customers. We can take a look at your facility's configuration to better optimize the performance of our process vacuum system. For example, these recommendations can include back-pressure mitigation, cooling water flow paths, and more.
Furthermore, Wintek can send a service representative to take a look at your system and perform any maintenance needs. As we are located in northern New Jersey, we can be on-site in a day or two to any facility within driving distance. We can fly out to facilities further away for more complex issues with our systems. Alternatively, we are available via phone for any remote troubleshooting for your convenience. To sum up, our service reps are specially trained for vacuum system and vacuum pump service as well.