.vc_row]
Vacuum Pump and System Service
The same 30+ years of expertise that allows Wintek designed vacuum systems to operate relatively maintenance-free for 10+ years, allows Wintek to provide top-level vacuum systems and pump services. Additionally, Wintek can provide engineering and troubleshooting services. We can ensure your process vacuum systems run at the desired performance levels, even if Wintek didn't supply the system. Wintek provides the highest level of commitment to all vacuum pump systems and parts sold.
[/vc_row]
Typical Services Provided are the following:
Vacuum System Performance Improvement
Vacuum Pump Rebuild
Oil-sealed Vacuum Pump Oil and Filter Changes
Vacuum System Troubleshooting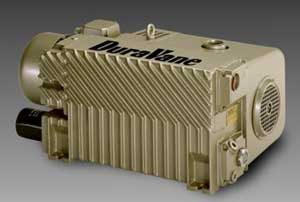 Wintek's expert engineers aim to maximize the life span and operability of both Wintek and non-Wintek-supplied process vacuum systems. This is done by providing consulting services, troubleshooting, installation advice, and alternative process options. In doing so the cost of ownership to customers is reduced. Wintek can also perform site visits upon request to inspect your facility's configuration and better optimize the performance of your process vacuum systems. For example, these recommendations can include proper line sizing, proper filtration, vacuum system equipment selection, back-pressure mitigation, cooling water flow paths, maintenance recommendations, and more.
Furthermore, Wintek can send a field service representative to take a look at your system and fulfill any of your maintenance needs. Wintek is located in northern New Jersey and a technician can be on-site in a day or two to any facility within driving distance. Wintek can also fly out to facilities further away for more complex issues with our systems. As always, Wintek engineers and technicians are available via phone for any remote troubleshooting for your convenience. In summation, Wintek is uniquely qualified to address you service, troubleshooting, and consulting needs to improve your process, reduce operating costs, and reduce downtime.