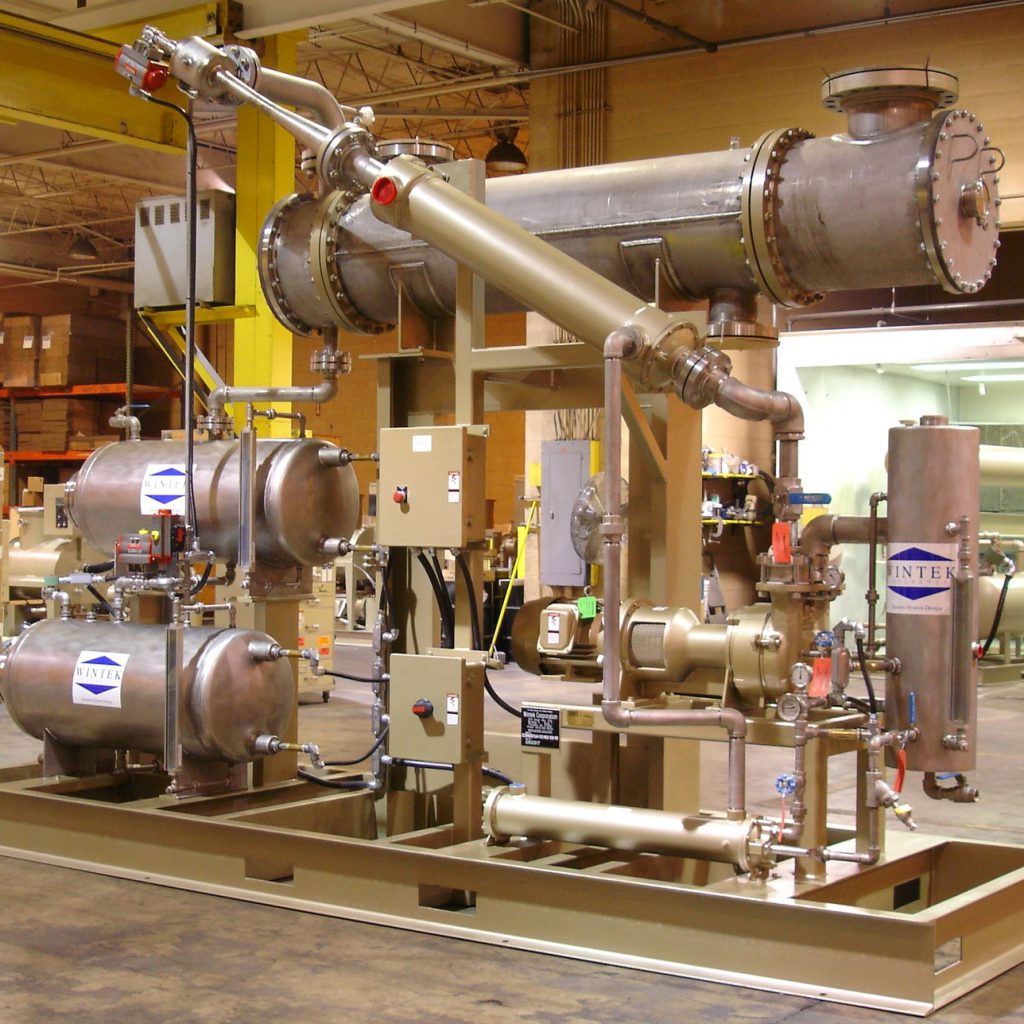 Process Vacuum Systems
Our process vacuum pump systems are engineered for the highest reliability. We serve the biodiesel, chemical, environmental, food, pharmaceutical, and plastics industries. At Wintek, we pride ourselves on achieving high reliability at a great value.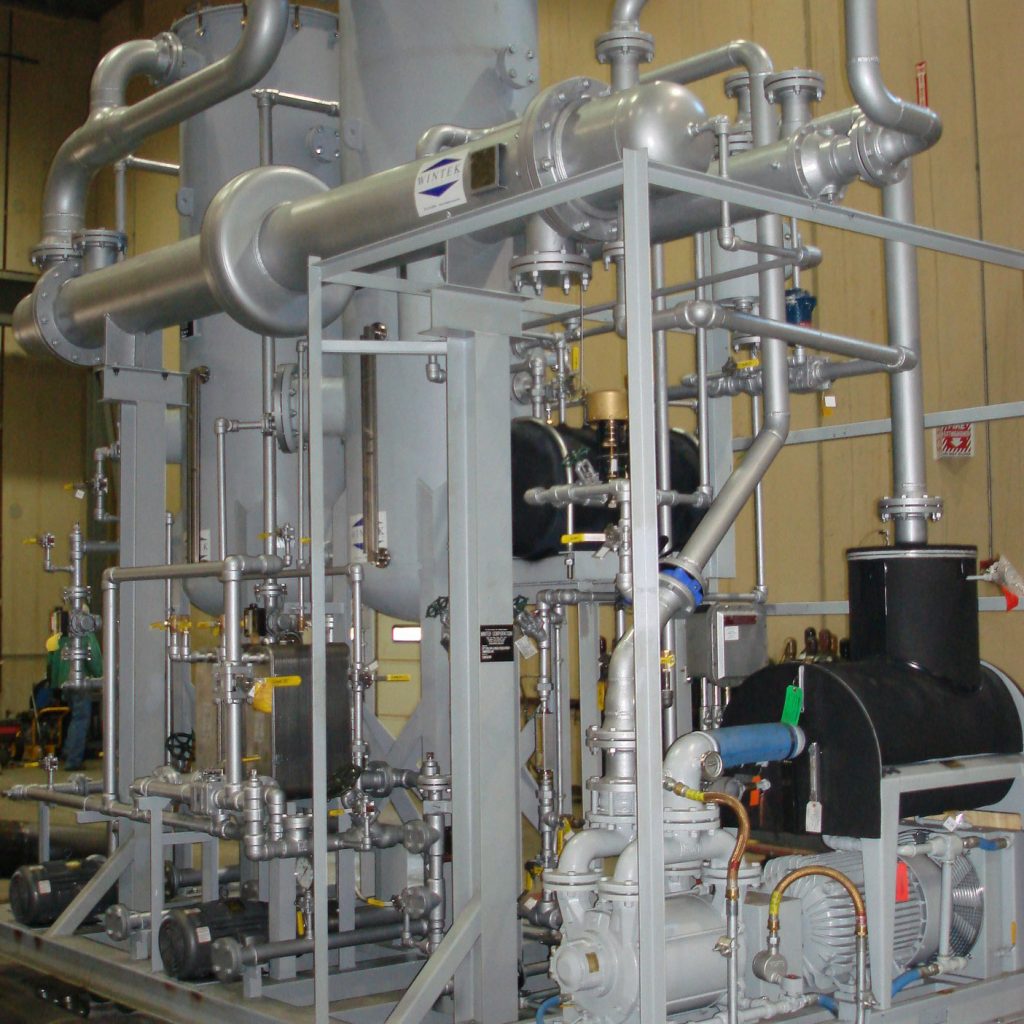 Flash Evaporation
Wintek offers custom vacuum evaporator design services for industrial vacuum evaporation systems. These systems are used to separate one or more liquids from a process stream. One common application for this technology is the removal and recovery of Methanol from Biodiesel.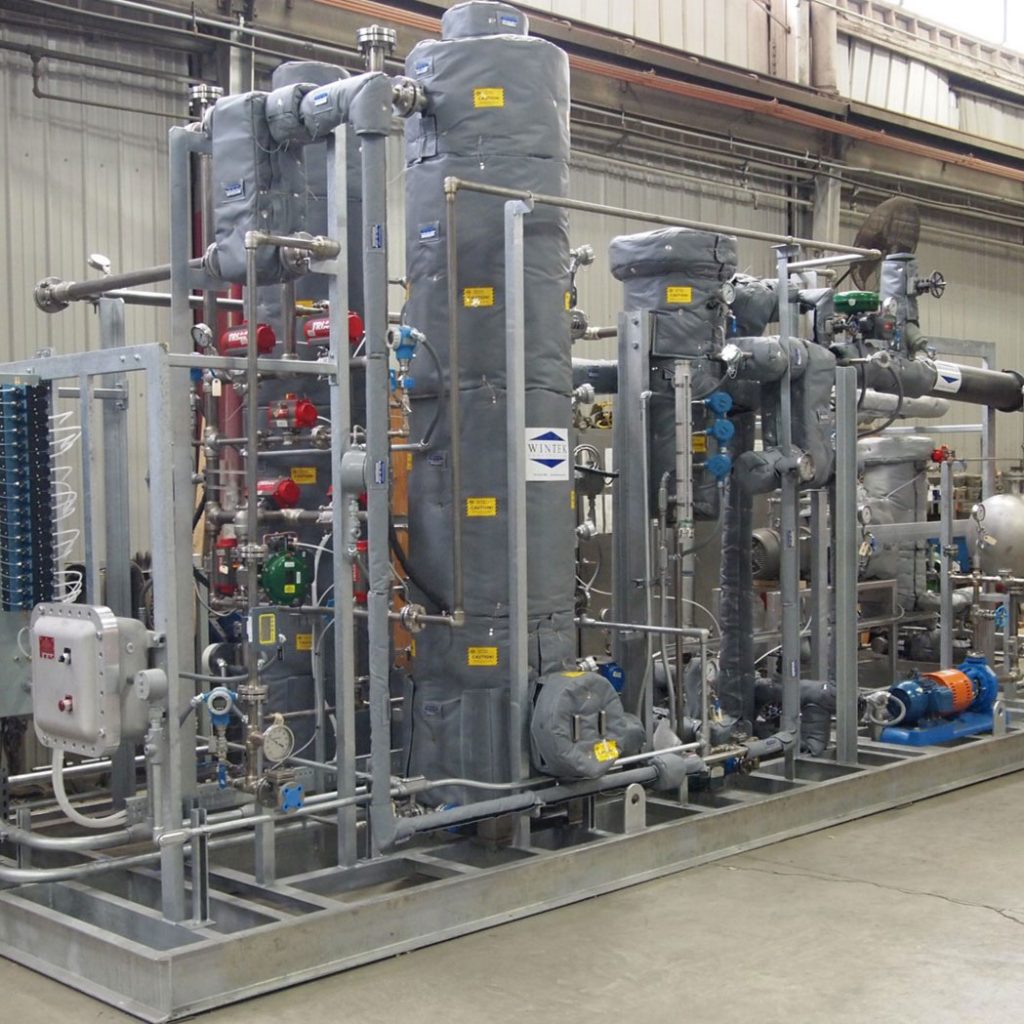 Molecular Sieve Dehydration
Wintek Corporation's patented Molecular Sieve Dehydration Unit (MSDU) can provide significant energy savings over distillation and can overcome the azeotrope found in some water-alcohol systems such as Ethanol.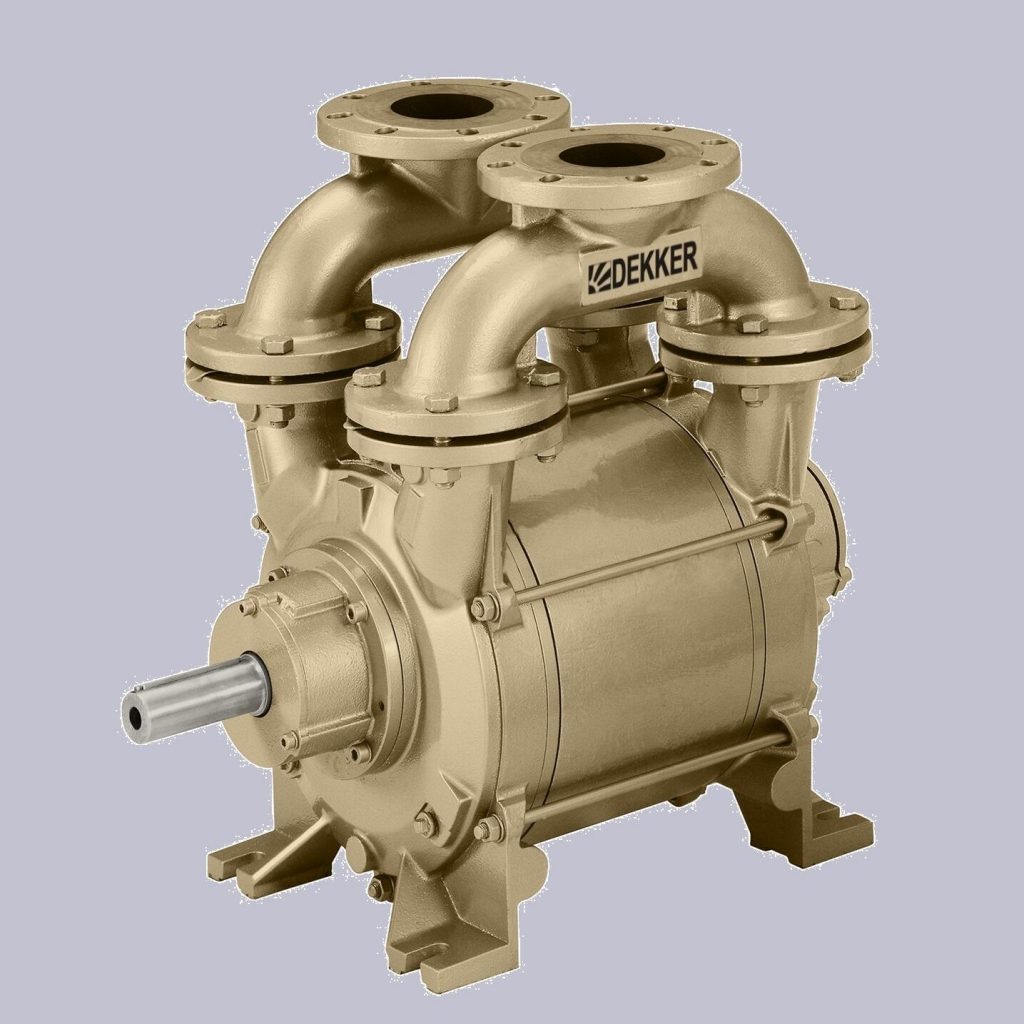 Vacuum Pumps
Wintek's process vacuum systems predominantly use liquid ring vacuum pumps for their ruggedness and ability to handle solvents. We also design systems utilizing dry screw, rotary piston, and rotary vane pumps. Wintek is extremely skilled at specifying the correct vacuum pump for a given application.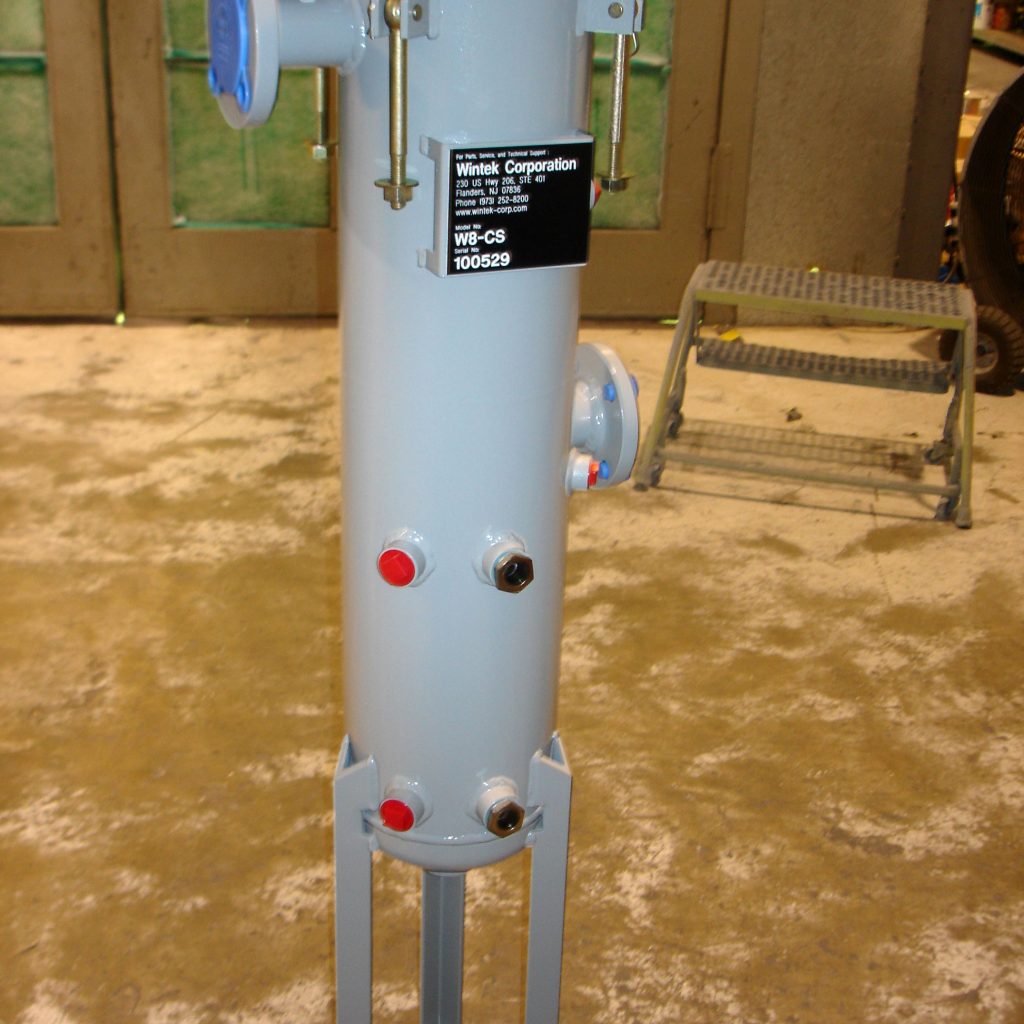 Parts & Service
With hundreds of process vacuum and separation systems designed and operating globally, Wintek Corporation can help specify and acquire the correct part for an application. Additionally, Wintek engineers are skilled at performing remote troubleshooting. If on-site maintenance services are required, Wintek will dispatch a service technician to perform maintenance.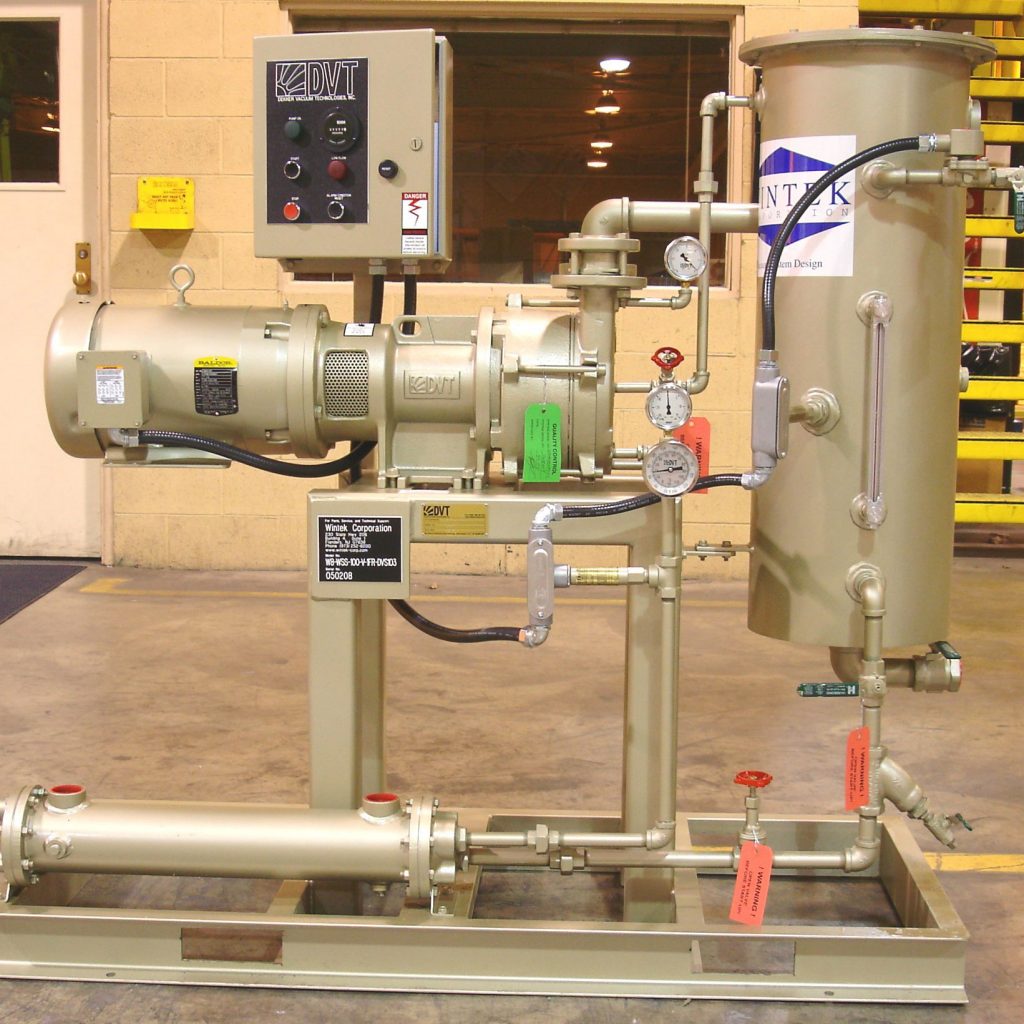 Rental Equipment
We have a large selection of industrial vacuum pump and system rentals for customers who may need equipment for a shorter duration.
We have two high vacuum Soil Vapor Extraction Rentals and many Chemical (hazardous) Duty Vacuum systems.
Example Wintek Process Vacuum and Separation Systems